At the end of each month, I want to share my favorite memory of the past month as well as things I'm looking forward to in the coming month.*
My favorite moment of January was definitely our friends' wedding!
I love weddings (uh, free booze?), but friends' weddings are extra fun! It was also special because it was the first wedding we attended after being engaged, so I was taking lots of mental notes. Everything was beautiful, the bride looked absolutely amazing (and had the most perfect dress), and they gave out champagne favors! It was really nice to be a part of their day.
I have to admit though that I am really happy January is over. It's so dreary after the holidays. February is still cold around these parts but at least it is full of hearts and love and pink. I kind of love Valentine's Day, even if it's just an excuse for me to wear pink and bake. I'm obsessed with Valentine's Day decorations (and every holiday really), and somehow cupcakes have come to be associated with Valentine's Day, which is just fine by me.
We will be celebrating our V-Day at the Love Castle for the second year in a row. (Yes, I am serious!) Haha, it's a lot of fun and the only time I will eat White Castle (Mat loves it). Afterward, hopefully we can fit in a screening of A Good Day to Die Hard.
I am *so excited* for this move (and don't act like you aren't, either!).
Another thing I am looking forward to this month is seeing Murder by Death on Feb. 23!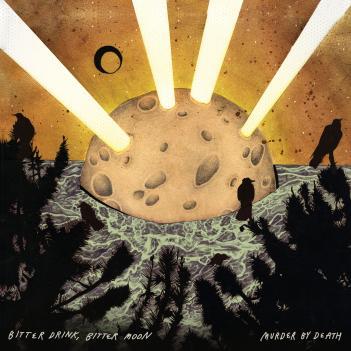 Bitter Drink, Bitter Moon - for sale here
I have loved MBD for a long, long time, but also haven't seen them in concert since I was in high school. They put on an amazing live show, and I can't wait to see them again! If you haven't heard them, check them out!
What are you looking forward to this month? I'd love to hear about it!
*I'll try and think of a better name for this feature... any ideas?