I apologize in advance, this is going to be a sad excuse for a post! I honestly don't know what I want to write about today. This week is draaaaaaaging for me. I'm feeling stressed.
Since Michigan got dumped on with snow last night, and many schools had a snow day today, I thought I would do a little hot chocolate roundup for you all.
Confession: I hoard hot chocolate mixes. I have 6 boxes right now. I just love it. I buy it compulsively, even when I don't need any.
When I was younger and had a snow day, nothing was better than coming in after playing outside to a steaming cup of cocoa full of marshmallows. Even though I no longer enjoy being out in the snow, the simple pleasure of a hot cup of cocoa has not diminished with time.
So without further ado, here are some hot chocolate recipes from around the blogosphere: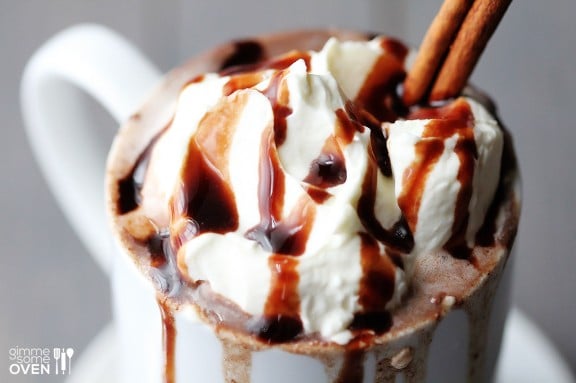 All photos belong to their respective blog owners.